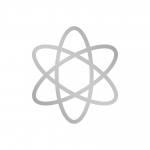 KNOWLEDGE it's studies at the Faculty of Management and Economics of Services at the University of Szczecin. Completed directions are: "Management" and "Tourist and recreational business". I combine university and academic knowledge with my daily work in SPA & Wellness facilities. I am a beautician with practice in prestigious authorized offices, where I went through a very large number of professional trainings. This is an invaluable professional qualification that I have been using for a SPA consultant for years. I have completed about 30 trainings from cosmetic brands, including those that have not been in Poland yet, during my career as a SPA Therapist.
Wellness therapies, they don't have any secrets from me, because I practically practiced them for 8 years. Ayurvedic massages, Lomi Lomi Nui, massage with Tibetan bowls and other SPA rituals are my everyday life. Today, I create my own rituals and massages for my business partners who entrust me with designing the MENU SPA. I had the privilege to learn from the greatest authorities of SPA management, which I implement today effectively in my SPA & Wellness facilities. I learned from the best SPA business lecturers from the USA and Europe and today I implement everything in my professional activity.
Today, I teach practical subjects at postgraduate studies addressed to the management staff of hotel facilities, SPA and wellness, where I share my practical experience and professional knowledge with listeners. I am the content teacher of this field of post-graduate studies at the College of Banking in Poznań, Branch in Szczecin.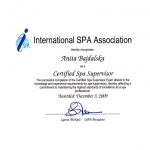 QUALIFICATIONS Anita Bajdalska, for the management of SPA & Wellness facilities, has confirmed international ISPA associations based in the USA. The US ISPA exam passed: "Certyfied SPA Supervisor" is a very important confirmation of competence for managing the SPA & Wellness industry. This certificate can not be bought, you have to GO IT. I am very happy that I am in a prestigious group of nearly 300 people who passed this exam.
My qualifications are the surveys of the participants of my training who judge me. The priceless confirmation of my qualifications are the reviews of SPA guests, places where I worked as SPA Manager and SPA & Wellness Director, as well as references from my completed **** and ***** hotel facilities, and DAY SPA recognized on the market.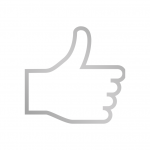 COMPETENCES, for the management of SPA & Wellness facilities, have been checked by the prestigious American association of hoteliers and property managers AH & LA. I didn't think they were that good until I got their results from the USA.
I am glad that I have the trust of many well-known and esteemed people who come to my realized SPA facilities and submit to any of my treatments without any remarks. This trust is very motivating and constantly motivates me to create even better SPA projects.The university in which I have the honor to give lectures at postgraduate studies, WSB, appreciated my qualifications and competences, entrusting me with the role of a mentor of the substantive direction: "Hotel management, and SPA & Wellness facilities".
From 2015 to the present I am a juror in the competition for the best SPA facilities in Poland "SPA Prestige Awards". Since 2014, I have the honor to sit in the jury of the competition, the Hotel Media Leader in Poland, the monthly "HOTELARZ" which is the organizer of the "HOTEL with an idea" competition.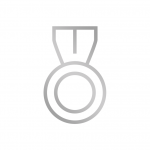 PRACTICE, professional, both as a beautician, SPA therapist and SPA receptionist is the most important thing in this business. THIS IS AWARDED on the market that we have invaluable experience on EVERY position in the SPA. Anita Bajdalska, she worked in the best hotel SPA **** in Austria and Switzerland, where she learned from the basics of the SPA industry, when in Poland … the SPA was just beginning to take its first steps. This is Austrian and Swiss alpine resorts, until today they are considered the best in the world and are a model for other investors who decide to build a SPA.P
ractical experience, today I implement for my SPA & Wellness projects in Poland and beyond. Knowledge and practice is the greatest good that a consultant can have in his portfolio. Since 1998, I have been working in the beauty industry, starting  career with a cosmetologist, spa therapist and SPA & Wellness receptionist. A real wellness & SPA, I have been practicing since 2006 when I came back to Poland from alpine SPA resorts and started to implement the best standards in hotel SPA as a SPA & Wellness Manager. This practical, professional knowledge allows me to conduct trainings in the field of guest service, working standards of SPA employees, designing services or new investments. SPA is still our advantage, which distinguishes us.
The design of SPA & Wellness services, facilities, personnel work and SPA quality standards MUST be based on good practices, not theory. It makes our realizations and projects that we realize are the reason for our pride and satisfaction of Investors who trusted us.
Knowledge of the market and current industry trends. We have been managing, creating and tracking SPA & Wellness industries for 12 years. We know trends because we are professionals. We closely observe the entire SPA & Wellness world and implement the best solutions for our projects.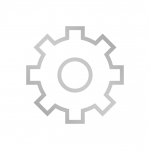 We have a very wide range of services.
From the moment you decide to build a SPA & Wellness zone, we are at your disposal. We are always with our Investors at the design, implementation, operational stage and as a result of unexpected crises. From the work on the project, through the recruitment of personnel, the preparation of quality standards, based on the best European SPA business practices, to training and the MOST IMPORTANT, is MANAGEMENT, which is currently the biggest problem for SPA investors. We repair, create a business plan, prepare a budget, profitability analysis and a complete SPA MENU, with specially designed spa treatments for your SPA.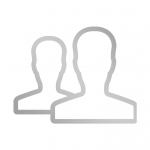 INDEPENDENCE is our ATTACH. We are INDEPENDENT SPA & Wellness consultants. We do not work for:
– any distributor of professional cosmetics and the manufacturer. In our projects you will find, about 15 cosmetic brands that are / or were, distributed in Poland.
– any SPA equipment suppliers. In our projects, there are the most prestigious equipment of such global companies as: GHARIENI, LEMI, NILO.
– any supplier of additional SPA facilities.
We support our investors, ALWAYS when they need it. We are a company that after the end of the project is still looking after the SPA. We offer help and advice whenever the investor needs it. We take care of our SPA facilities that we use. We do it because we feel that our support is needed and that we all derive satisfaction from it. This is an added effect that our Partners can count on.